Welcome to the University of Toledo Foundation
We are The University of Toledo's official fundraising and gift-receiving organization. Your support can fund scholarships to help students gain access to higher education, provide resources for cutting-edge research and educate the next generation of regional and world leaders.
Follow us on FacebookFollow us on LinkedIn
The mission of The University of Toledo Foundation is to help secure the future of the University through engagement, philanthropy and prudent asset management. We provide financial and strategic support for The University of Toledo's vision to improve the human condition.
Together, we are fueling tomorrows.
Current Projects
The Foundation is constantly pursuing ways to support the diverse range of colleges and programs at The University of Toledo. Where will you make a difference?
Learn More
Making an Impact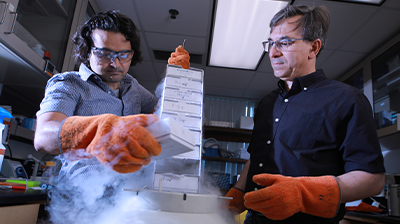 Sustaining Life
Through the support of donors like you, UToledo is an attractive hub for research and development of infertility treatments. We recently gained a $250,000 grant to continue to pursue promising research in infertility.
Read the Story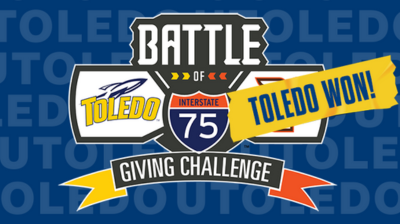 Rivalry For Good
Rocket generosity propelled us to the finish line of the first-ever Battle of I-75 Giving Challenge with 892 total donors, making UToledo the victors both on the field and in fundraising.


Learn More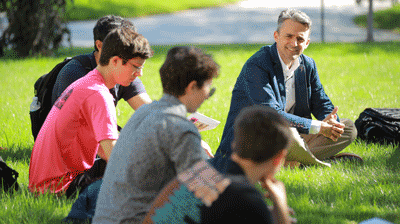 Create Opportunities For Students
"I'm thankful for the chance to teach students from all walks of life," says Daniel McInnis, associate professor of humanities. "Each of them should have the opportunity to pursue their educational dreams."
Support Students Like Daniel's
More Impact Stories