Welcome to The University of Toledo Foundation
We are The University of Toledo's official fundraising and gift-receiving organization. Do you want to help The University of Toledo make a difference? You can!
Your support can fund scholarships to help students gain access to higher education, provide resources for cutting-edge research and educate the next generation of regional and world leaders.
The mission of The University of Toledo Foundation is to secure the future for The University of Toledo through philanthropy. We build strong linkages between alumni and the University, fostering a spirit of loyalty and opportunity for engagement.
With your support, we are fueling tomorrows.
Day of Giving Breaks Records
Rockets everywhere helped to propel The University of Toledo to new heights, with a collective total of 3,334 donors contributing $1,322,241. Both were record highs for the fourth annual campaign, held April 7-8.
2021 Results
Making an Impact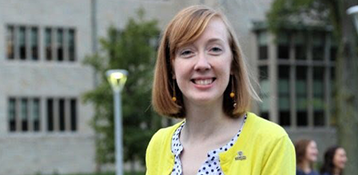 Michelle O'Brien, '11, '13
I received my Bachelor of Science in Pharmaceutical Sciences degree in 2011 and Doctor of Pharmacy degree in 2013 from the University of Toledo. I'm a proud Rocket and love to support my alma mater through donating and volunteering. I give to a variety of funds that support my passions of pharmacy and service towards others including the Steven R. Smith Excellence Patient Care and Gene and Donna Saevig Medical Mission Scholarship.
I'm thankful for the scholarships that I received during my time as a student and I'm happy to give back to the next generation of student pharmacists and medical mission travelers!
Support the Donna Saevig Medical Mission Scholarship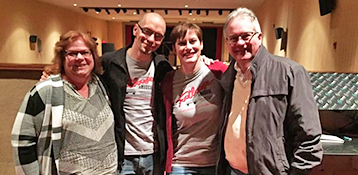 Mark Harris '81
My wife Ann and I, along with our daughter and son-in-law, are all proud alumni of the University of Toledo. I met Ann at a fraternity party in 1980. Our daughter, who currently serves as a success coach at UToledo, and her husband met as members of Blue Crew during their sophomore year.
We continue to support UToledo for helping our family meet the most important people in our lives.
Support the Alumni Legacy Honor Scholarship Fund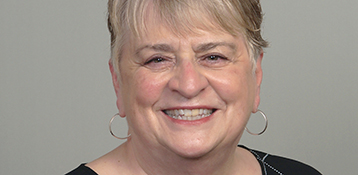 Carol Thomas '94
I have been a proud donor to the University of Toledo for more than 26 years, supporting numerous areas and programs that interest me like University College, Athletics, the UToledo Food Pantry and many others. I support UToledo so students will have the same chance to pursue their dreams that I did.
As a Woman and Philanthropy member, it is ingrained to join forces with other donors and advance the mission of UToledo to improve the human condition. It's so rewarding to know you've made a positive impact on someone's life!
Support the Rocket to Rocket Fund
More Donor Stories