REAL ESTATE CORPORATION AND INVESTMENTS
The University of Toledo Foundation Real Estate Corporation (UTFREC) is a subsidiary of the UT Foundation. The UTFREC was formed to acquire and hold non-academic property, providing income to benefit The University of Toledo.
The UTFREC evaluates all forms of real property, including residential, commercial and industrial properties, undeveloped land, and ownership interests (e.g., limited partnerships). We have an established track record of evaluating a variety of income-producing properties, such as apartments, retail and office buildings.
For information about the UT Foundation Real Estate Corporation, contact Paul Kwapich at 419.725.3186 or paul.kwapich@RLGbuilds.com.
UToledo GATEWAY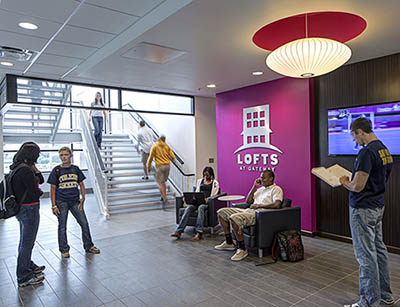 The UToledo Gateway is an example of a successful initiative by the UTFREC. This 100,000-square-foot, mixed-use development project has revitalized the corner of Dorr Street and Secor Road on the University's Main Campus.
Gateway was developed not only to serve the students, faculty and staff of the University, but also to become a community resource for all Toledoans as well as a source of investment revenue for the UT Foundation.
THE GATEWAY INCLUDES: 
Future PROJECTS 
Future projects include a new, outdoor recreational complex south of Dorr Street between Secor and Byrne roads. The complex will accommodate much-needed intramural and other recreational fields and facilities, and more. 
REAL ESTATE gifts
Gifts of real estate to The University of Toledo Foundation provide beneficial tax results and help donors achieve significant charitable goals. A donation of real estate to the UT Foundation can reduce your tax burden and provide savings from the relief of maintenance of your property. Real estate donations can make good financial sense to both individuals and to corporate donors. 
If you have real estate you are considering donating, visit our planned giving website or contact Kirk Ross at 419.530.5410 or kirk.ross@utoledo.edu.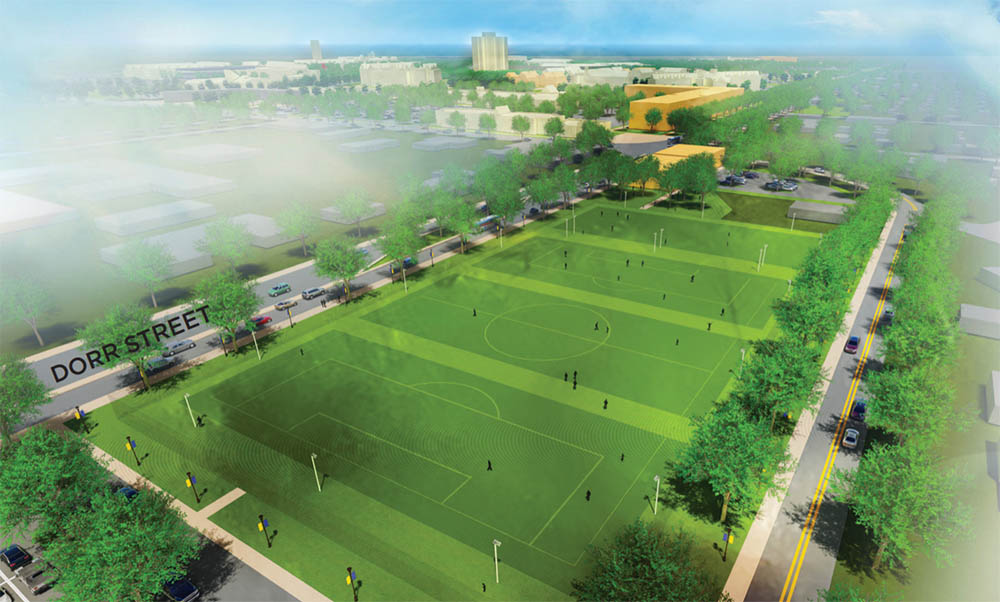 A rendering of a new, dedicated recreational complex at Dorr Street and Secor Road, looking back toward Parks Tower.