Become a Day of Giving Advocate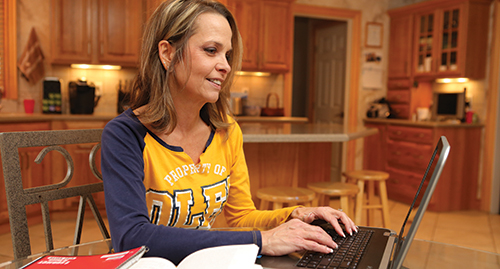 Thank you for your interest in becoming an advocate for Day of Giving!
This year's 36-hour campaign kicks off Wednesday, March 29 at 6 a.m. EDT and will conclude Thursday, March 30 at 6 p.m. EDT.
We have many tools for you to use to help encourage others to support UToledo during Day of Giving. You may begin to share messages and promote giving as often as you like between now and the end of the campaign.
The official campaign hashtag for Day of Giving is #RocketForward.
What is an Advocate?
Advocates are community members who take active steps to inspire others to support Day of Giving.
You become an advocate by offering a match or challenge, uploading a personal plea, and/or sharing the campaign link and generating traffic to the campaign page.
You need to be logged into a GiveCampus user account while performing these activities to maximize (and be celebrated for!) your impact.
TRAINING IS AVAILABLE
If prompted, the video password is Toledo2023
Questions?
Contact the Annual Giving team at annualfund@utoledo.edu or at 419.530.7730.