Women & Philanthropy
Women & Philanthropy supports and promotes The University of Toledo—while building relationships among a community of generous, forward-thinking women. Interested in joining this dynamic and diverse group of community leaders, business professionals and volunteers?
Together, the group's more than 70 members have provided nearly $500,000 to 19 interesting and innovative UToledo projects. Want to donate to W&P initiatives such as the Holiday Project for Literacy?
News
Women & Philanthropy Holiday Project: Encouraging Literacy
Women & Philanthropy recently partnered with the Judith Herb College of Education to raise funds for the purchase of Scholastic books for every second-grade classroom in all 40 Toledo Public Schools.
The program promotes early literacy for elementary students by focusing on encouraging reading in second grade: a critical year for developing reading skills.
Listen to Marcy McMahon, chair of Women & Philanthropy, talk about the program in a radio interview. 
Making an impact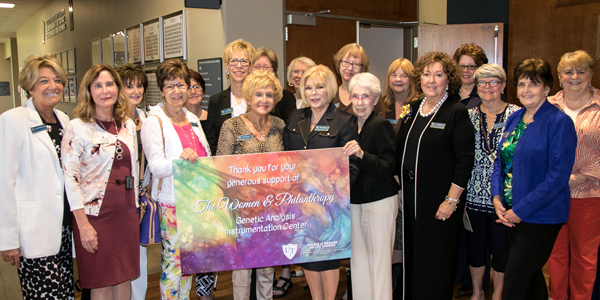 "We are extremely grateful for the significant investment provided by Women & Philanthropy to establish the Genetic Analysis Instrumentation Center, which will greatly enhance our capability to investigate numerous diseases and develop potential therapies."
Dr. Steven Haller, Center Co-Director and Assistant Professor in the Department of Medicine