Women & Philanthropy
Women & Philanthropy supports and promotes The University of Toledo—while building relationships among a community of generous, forward-thinking women. Interested in joining this dynamic and diverse group of community leaders, business professionals and volunteers?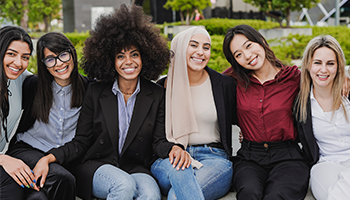 Membership
Apply for a grant
about Women & Philanthropy
Together, the group's members have provided nearly $600,000 to 21 interesting and innovative UToledo projects. Want to donate to W&P initiatives such as the Holiday Project for Literacy?
News
Women & Philanthropy Grant Used for New Research Vessel

A 21-foot R/V Spangler research vessel was purchased for UToledos's Lake Erie Center thanks to $50,000 in grant funding from Women & Philanthropy. This new vessel will replace a 20-year-old boat that UToledo's Lake Erie Center had to retire. It was only four feet longer than the new boat, but that was enough to limit the places it could go.
As a smaller vessel, this new fleet addition can be launched from more locations and go well up major tributaries, such as the Maumee River, as well as multiple western Lake Erie sampling areas that larger boats go. The center's other research vessel is pretty much confined to western Lake Erie.
Tom Bridgeman, UT Lake Erie Center director and ecology professor said the new boat will significantly advance research efforts because of its versatility.
Click here to read the full Toledo Blade article
On Demand Videos
Making an impact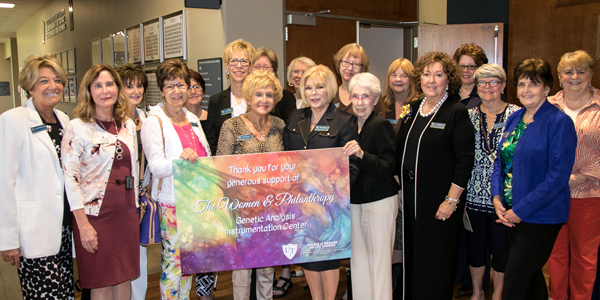 "We are extremely grateful for the significant investment provided by Women & Philanthropy to establish the Genetic Analysis Instrumentation Center, which will greatly enhance our capability to investigate numerous diseases and develop potential therapies."
Dr. Steven Haller, Center Co-Director and Assistant Professor in the Department of Medicine